Just A Girl Who Loves Cars Custom Car Fleece Blanket
Regular price
$109.97 USD
Sale price
$67.97 USD
Unit price
per
✔️  100% custom car blanket 
✔️  1 of a kind designs online
✔️  Made of high quality fleece
✔️  Printed in the USA

"My gf got me a custom car blanket and it's freaking awesome! It's super high quality and now I smile every time I walk into our living room. If you're looking for a one of a kind gift for your boyfriend, husband, or dad who's a gear head, this is THE BEST gift that will make him say WOW!!"  

Danny Bucks - My Car Blanket customer 
How It Works

Choose Photo
1. You choose & upload the photo you'd like to turn into a blanket.

Pick Background
2. We have a collection of backgrounds to fit all vehicles.

Our Artists Begin Design
3. Our artists, who have 1,000s of hours of expertise, will recreate every detail of your car by hand. And when we say every detail, we mean every single detail, from your hood down to your wheel's bolts. 


Your Get Email Proof to Approve
4. You'll get an email with the sample about 2-3 days after your order. If you have revisions, we'll take care of them. If you approve, the blanket goes to print. 

Print & Ship
5. Once you approve, we'll print your blanket and ship it. 
Why Choose Use

Ours vs theirs

❌ Regular blankets are plain and boring 
✅ Our blankets are 1 OF A KIND. No one will have a blanket like yours!

❌ Other printed blankets fade over time
✅ Our blankets use a sophisticated printing method which means you'll NEVER have to worry about cracking or fading.
Delivery Times

If you order today, you'll receive mockup of car from our artists within 2-3 days (sometimes longer if you buy over weekend. Then once you approve it takes 10-14 days to print and ship to you.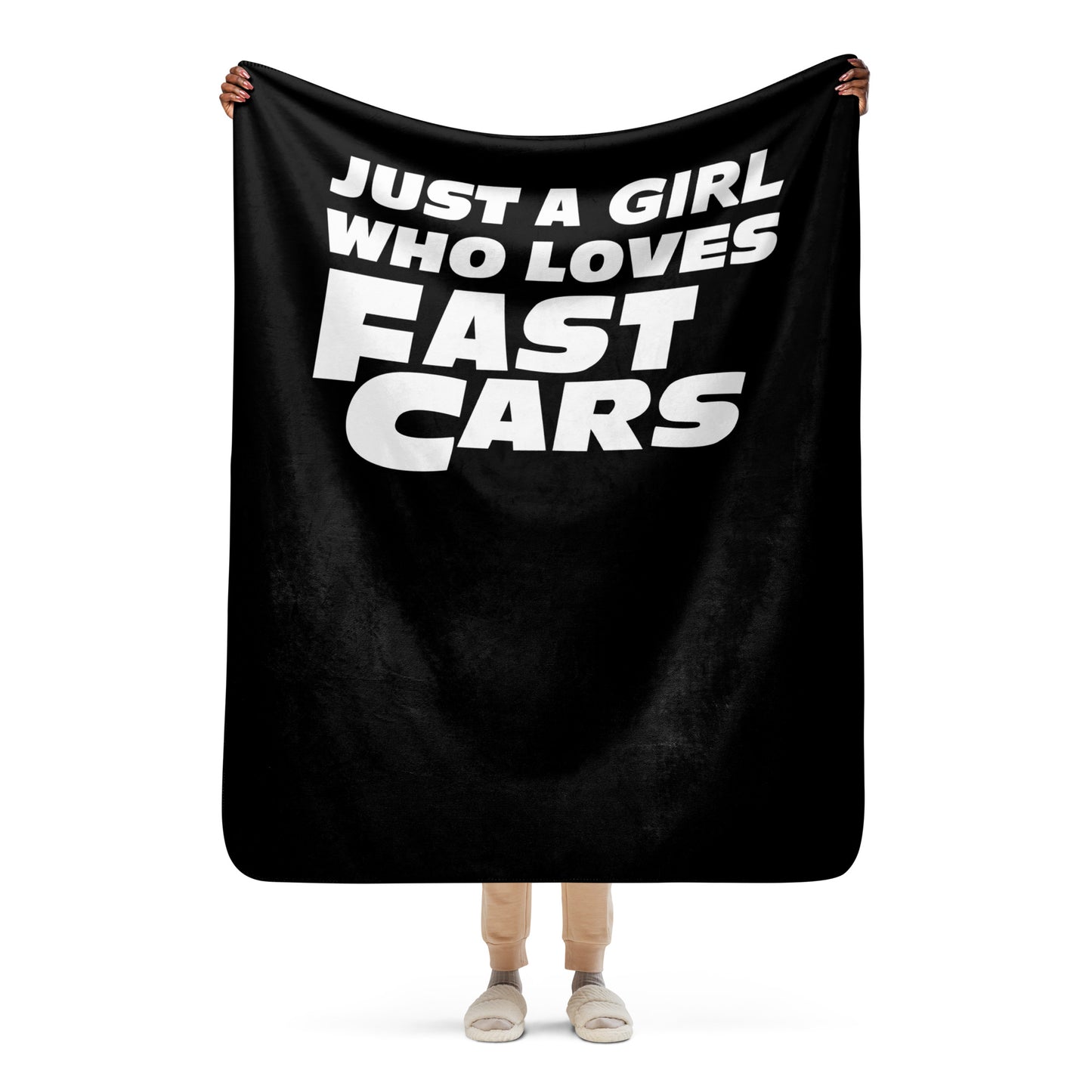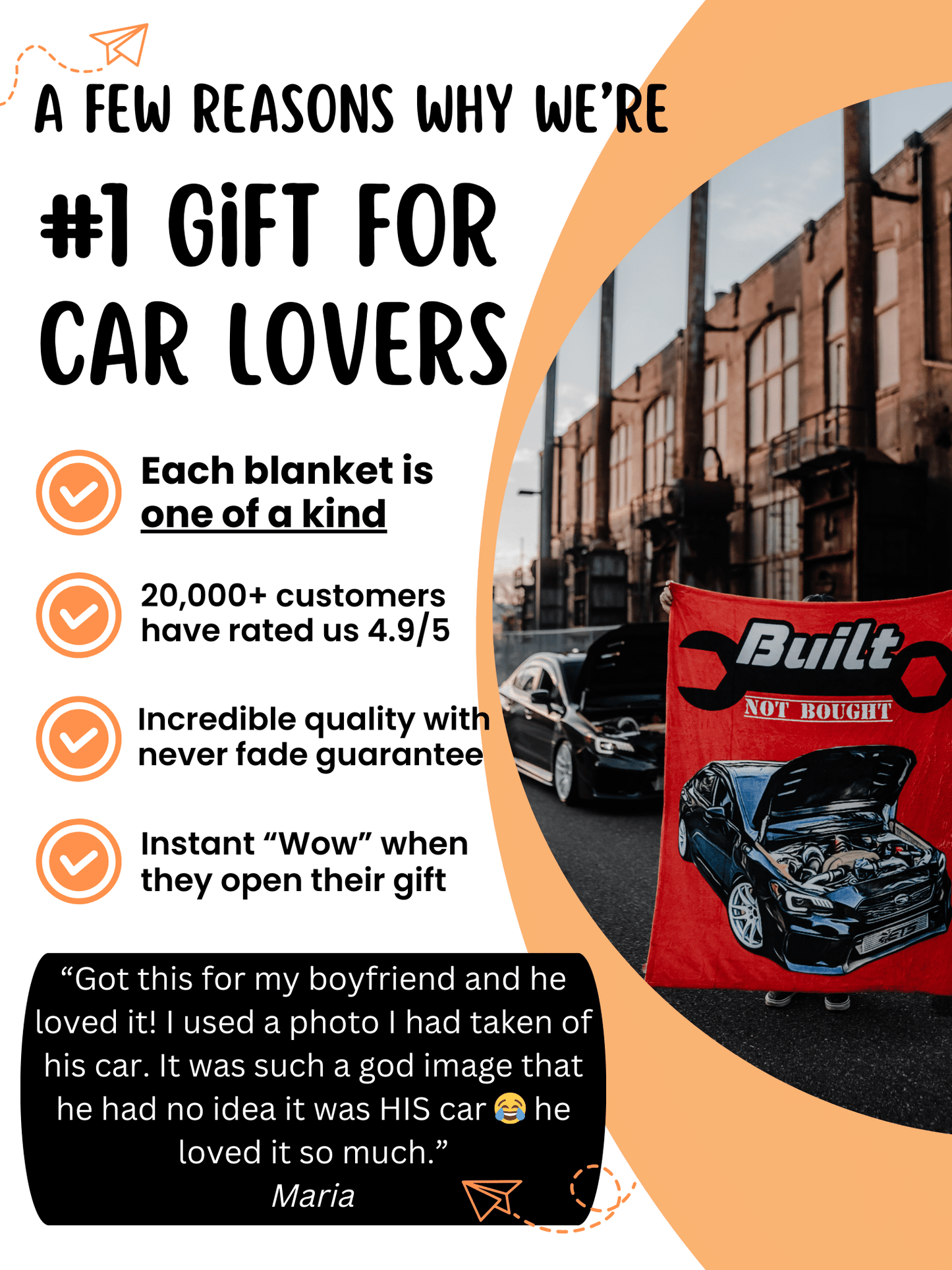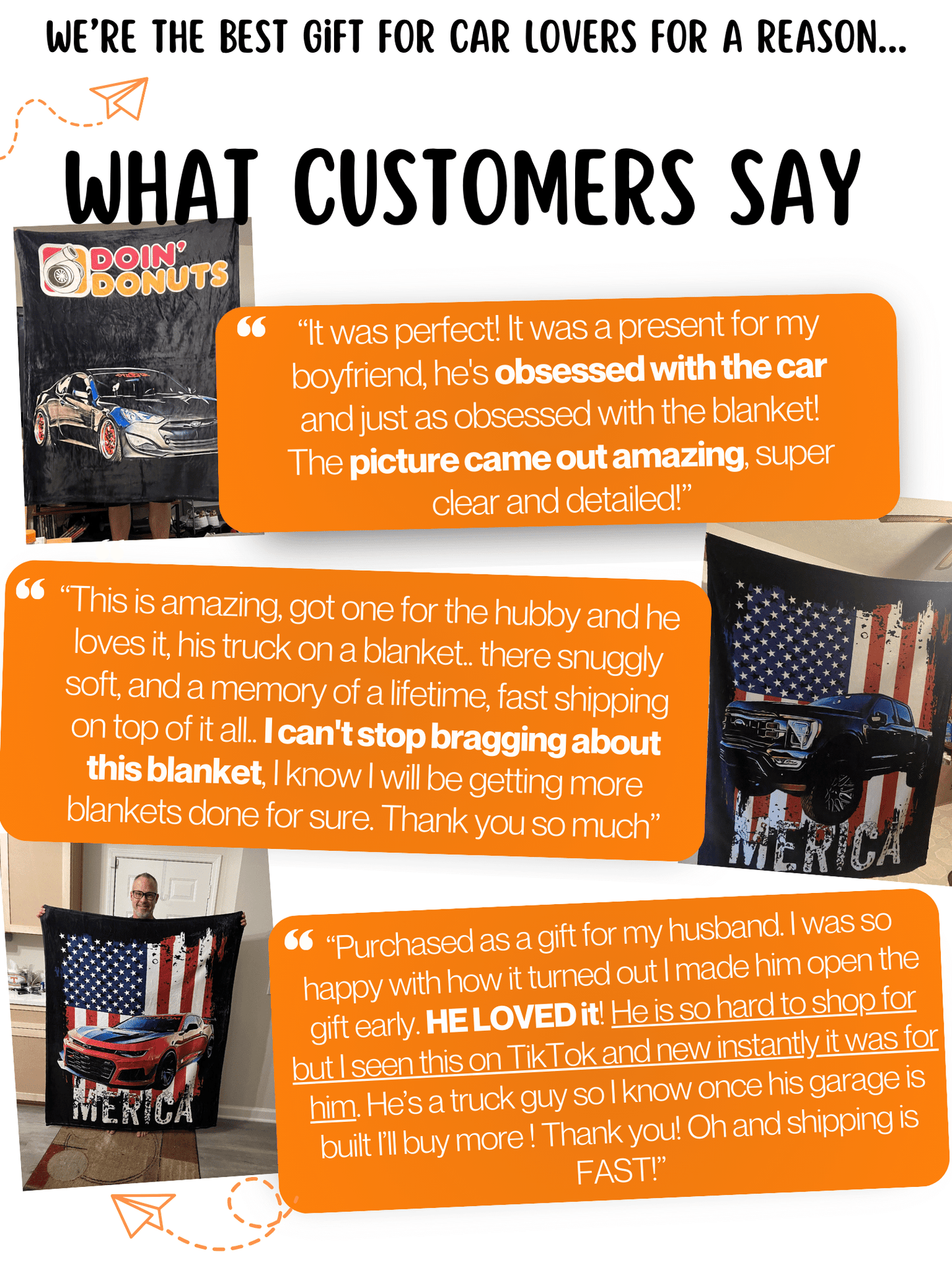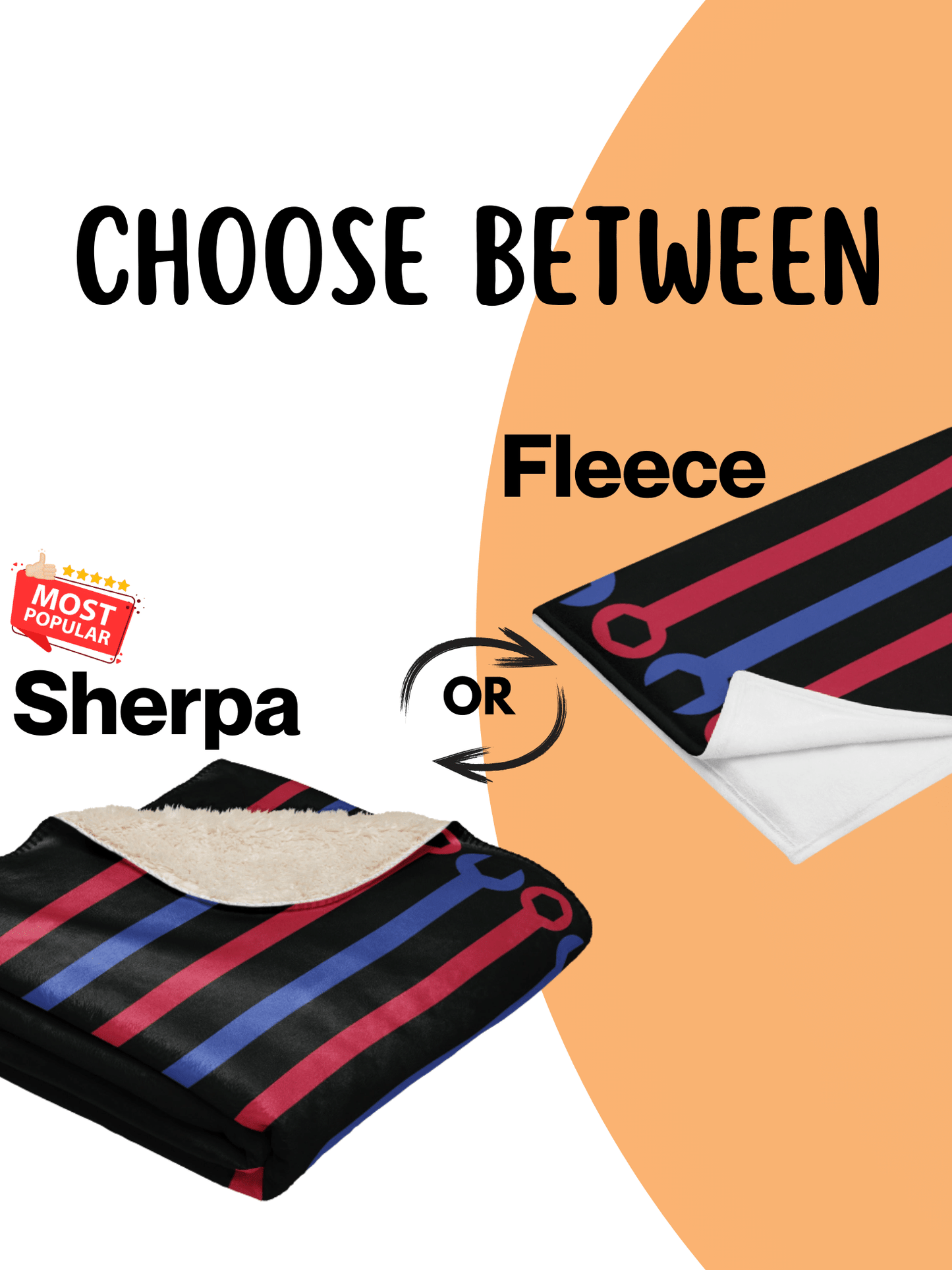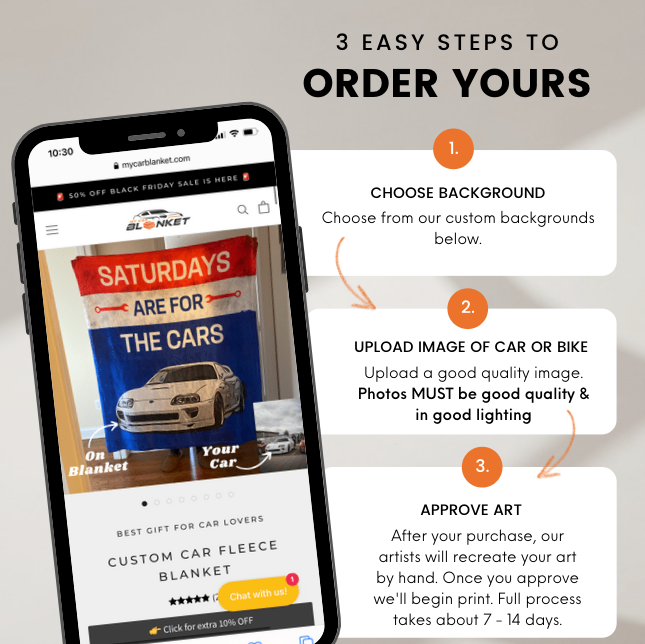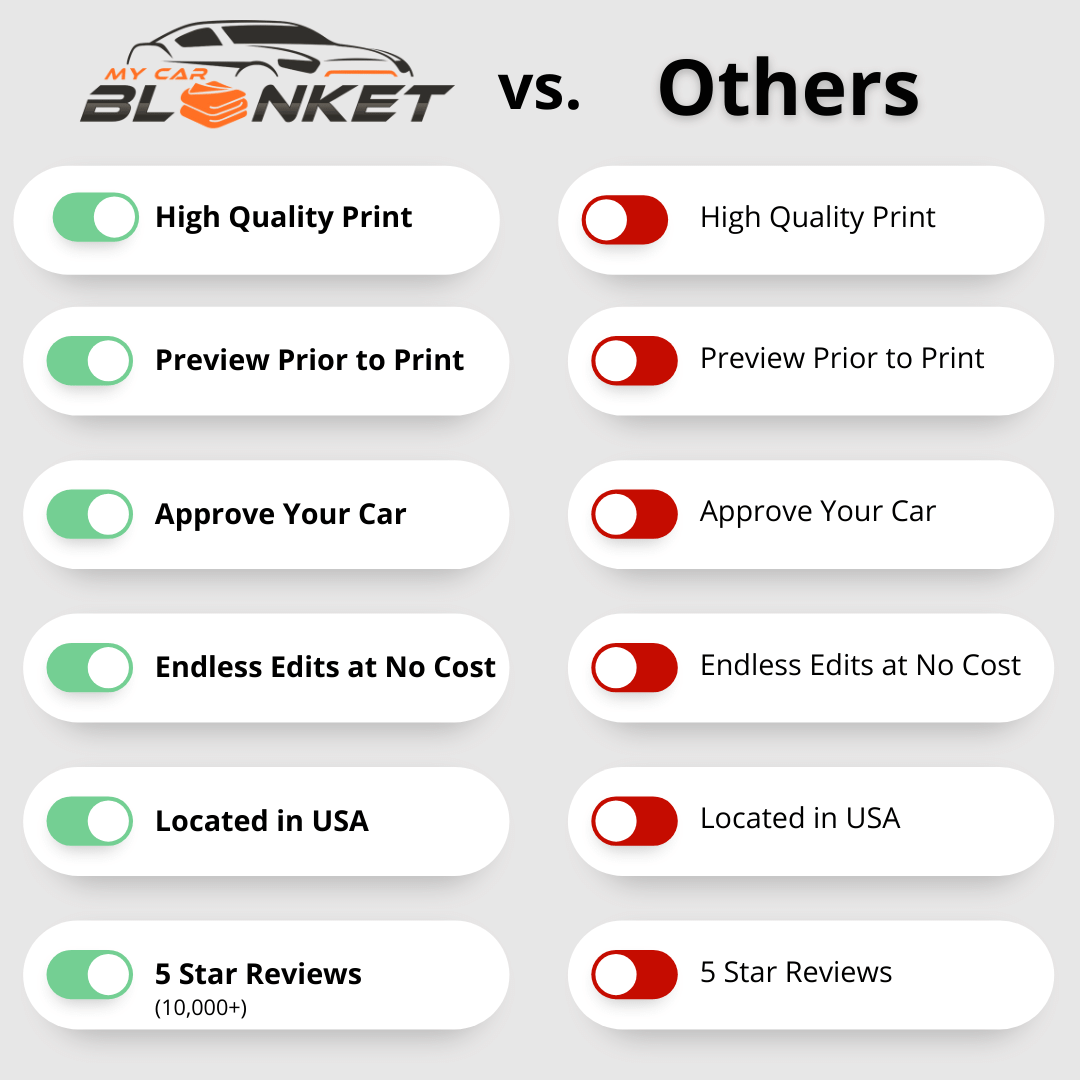 #1 Gift For Car Lovers
We know that our custom car blankets are the best gifts you can give someone who loves cars. That's why we have thousands of reviews from customers who say it's the best gift they've ever gotten. Order yours today and see for yourself how amazing they are!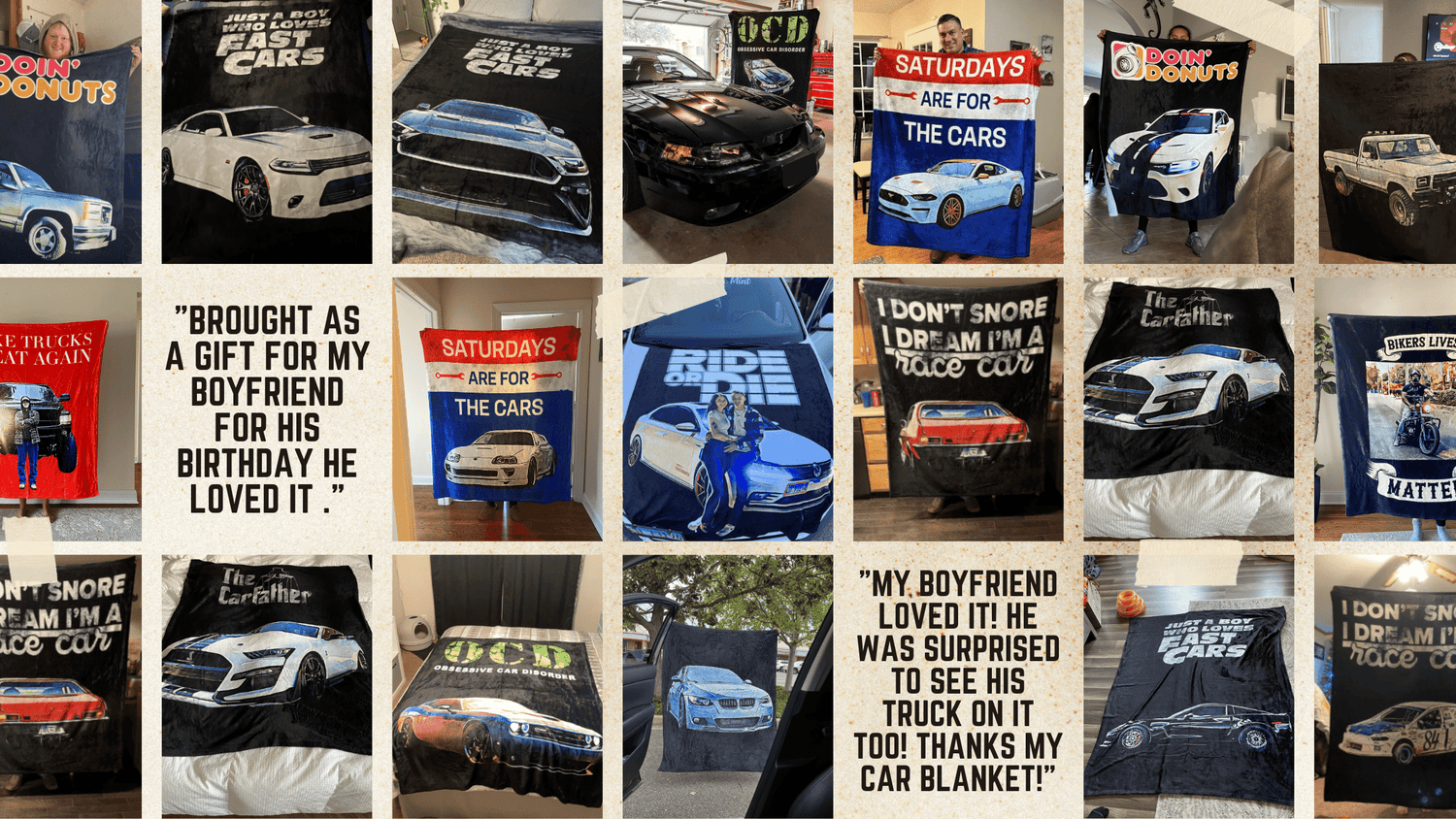 9,000+ Customers
Are we legit? Ask our 9,000+ customers if we are. Custom car blankets are the perfect gift for any auto enthusiast & no two designs look alike- each one is hand drawn by talented artisans who specialize in motorsports themed pieces exclusively.